| | | | |
| --- | --- | --- | --- |
| Lets Join Force & Stop FTA Now! | | | |
Tuesday, 22 November 2011
DON'T LET THE AMERICA KILL OUR ECONOMY
DUMP FTA TALKS NOW !
Dear Friends of NGO, Community Organizations and Concerned Individuals,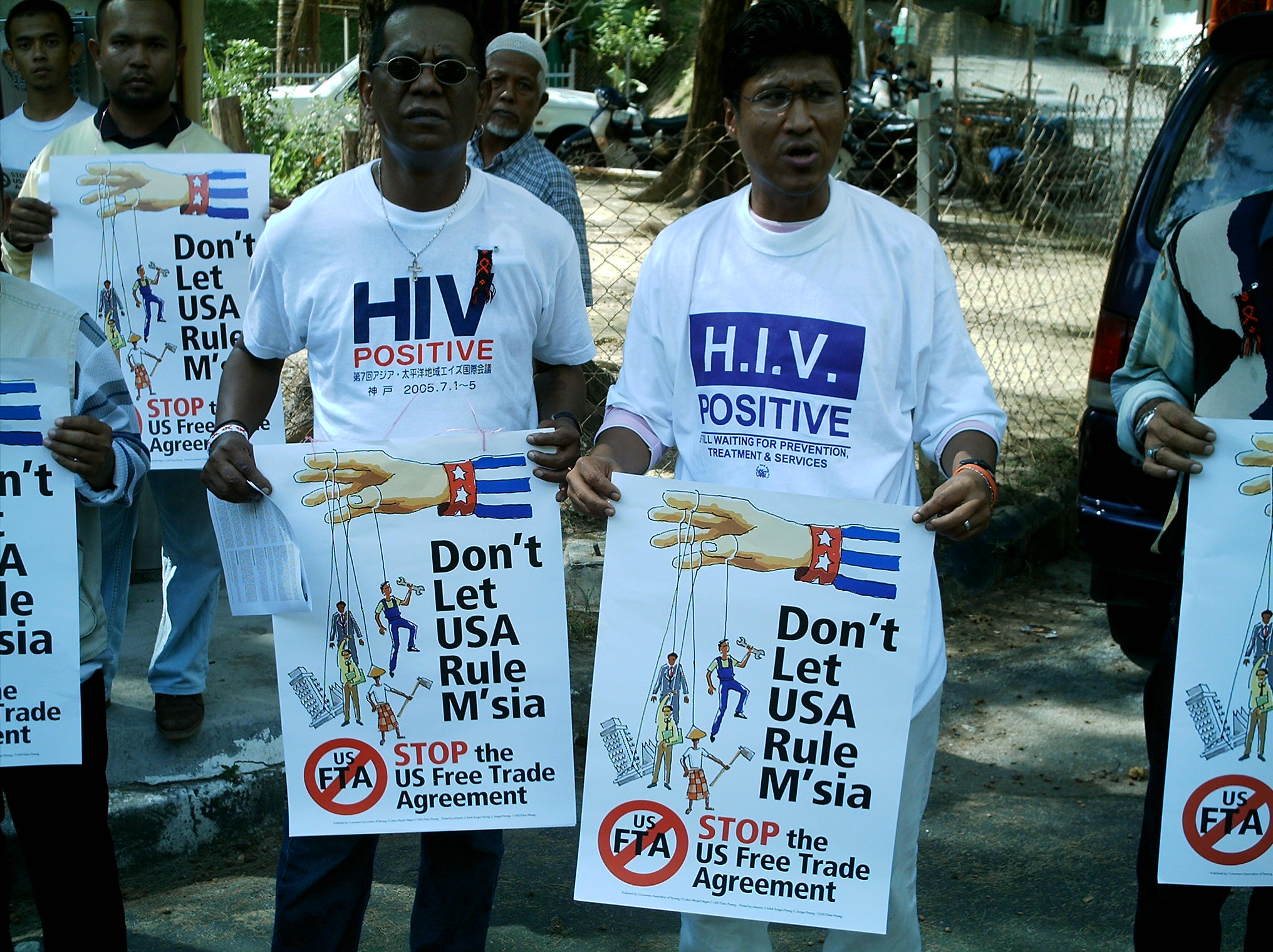 Malaysian Government despite the many concerns raised by the Malaysian people on FTA's with the United States of America, the government has yet again embarked on a new FTA with the US and also with the EU. The Trans Pacific Partnership Agreement (TPPA) with the US and FTA with EU is again putting the livelihood and future of Malaysians at stake with giant multinationals from both these countries.
The Malaysian government is expected to sign the EU FTA and also the TPPA with the US by next year. Thus we have to intensify our campaign against these FTAs. The next round of TPPA talk will be held in Malaysia. The FTA coalitions have plans activities to oppose these FTAs.
So, we hope that you will give full support for this campaign. Let's JOIN FORCES TO OPPOSE FTAs which is going to TRADE AWAY OUR LIVES AND RIGHTS.
Details of the programmes are as below:
No

Activities

Venue / Contact Person

1.

Nationwide Leafleting at Hospitals

· 24/11/2011

· 11.00am

Nationwide leafleting at hospitals –

Penang – Chon Kai – 019-5669518

Perak – Saras – 012-5057844

Teluk Intan – Suraban – 013-5249241

Sg. Petani, Kedah – Roslan – 017-3500167

Hospital Sg. Buloh – Sivarajan -016-6798005

Universiti Hospital – Sivaranjini – 01-6693412

Hospital KL – Edward – 012-3278812

Hospital Tun Aminah Johor - Mohan – 017-7540597

Cameron Highlands – Suresh – 019-5696964

2.

FTA Forum

Public Forum on FTA

Date & Venue – will be notified later

3.

Protest

Protest Against the US during the TPPA talks in KL

Date: 5/12/2011

Time : 10.30 am

Place : To be announced later

Location : Kuala Lumpur
The Coalition Against FTA is urging all NGOs, community organizations and concerned citizens to join this campaign in safeguarding our rights, our nation and our future.
Last Updated ( Tuesday, 22 November 2011 )